Video Series
Planning for Life is a three-part video series created by the gift planning department at Susquehanna University. Each webinar contains useful planning information, including estate planning basics, when to review your plans, and considerations for planning the legacy you would like to leave. You can explore additional resources here on our site, or click here to request a free PDF of our estate planning guide. We also offer a confidential online portal to organize your personal estate information in preparation for creating a will. Feel free to contact our team if you have any questions or if we can provide more personalized information.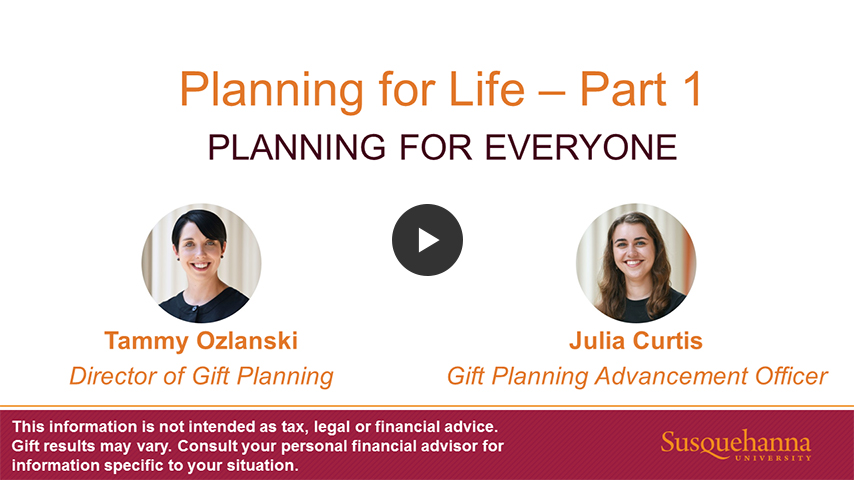 This 13-minute presentation discusses the basics of estate planning that apply to people in all stages of life.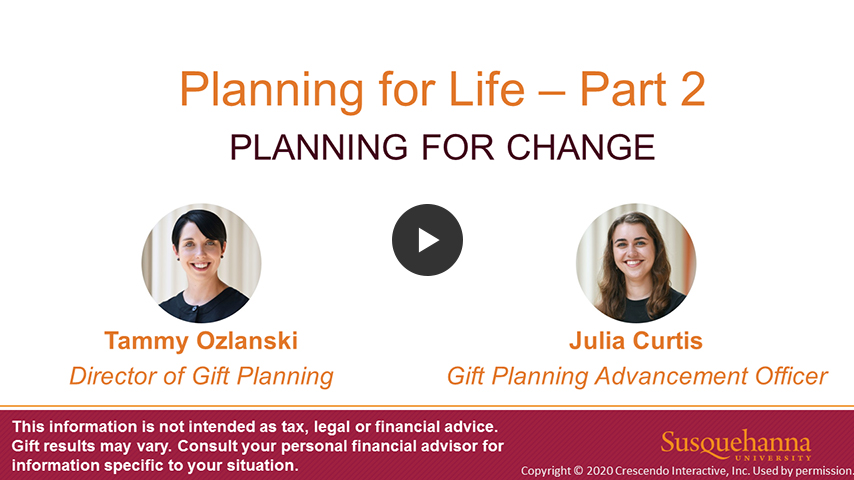 This 9-minute video examines some common situations throughout a person's lifetime that may prompt them to review or modify their estate plans.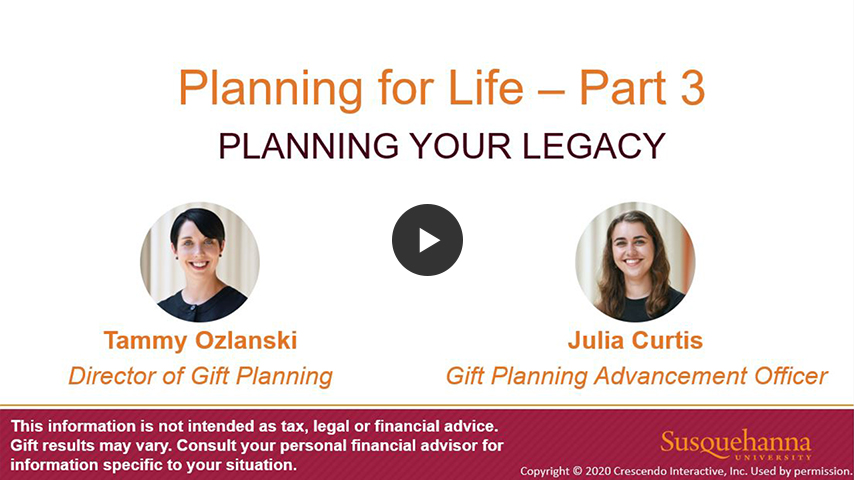 In this 14-minute presentation we discuss how your plans can reflect your values and provide for the people and causes you care about.